2017年8月3日,第21届世界翻译大会在澳大利亚布里斯班开幕,本届大会由国际翻译家联盟和澳大利亚翻译协会联合主办。大会以"颠覆与多样化"(Disruption and Diversification)为主题,聚焦翻译技术、全球化趋势、政策因素和经济因素带给语言服务行业的颠覆和改变。来自全球的顶级译者、研究者、语言服务供应商以及相关方等围绕语言行业的技术革新和面临的挑战等问题进行了深入探讨与交流。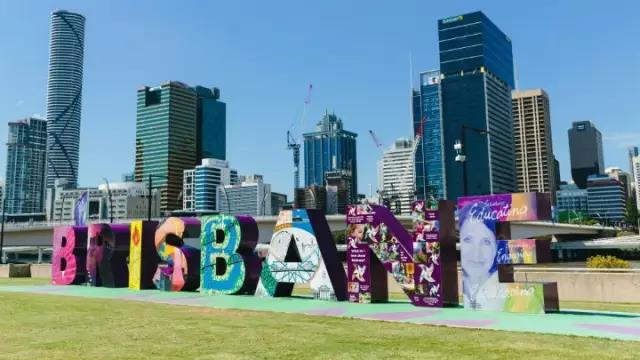 Every three years, the International Federation of Translators FIT (Fédération Internationale des Traducteurs) holds its flagship industry event choosing a different international host each time. The XXI FIT World Congress takes place in Brisbane, Australia from 3 – 5 August 2017.
国际翻译家联盟(简称FIT)每三年举办一次行业大会,每次会选出下届大会的举办国和地点。2017年8月3日-5日,第21届世界翻译大会在澳大利亚布里斯班举行。
Interpreters, translators and terminologists, their clients, Industry Stakeholders, representatives of governmental authorities, university teachers and students will explore industry themes, hone their craft and network with international colleagues at the beautiful Brisbane Riverside Cultural Precinct.
口译员、笔译员、术语学家、语言需求客户、行业相关人员、政府当局代表、大学师生将在美丽的布里斯班河畔的文化区,围绕行业的各种主题与世界同仁进行探讨,切磋技艺,互相认识交流。
FIT World Congresses are for everyone in the industry, whether members of a FIT association or not.
无论是否FIT会员,行业人士均可参加世界翻译大会。
大会主题:
颠覆与多样化 Disruption and Diversification

The theme will address the dizzying rate of technological change within the industry and the current challenges it provides for practitioners, service providers and clients alike, through presentations, panel discussions, workshops, tool demonstrations and exhibition, with experts from across the globe. It will take trends and developments in the profession and put them into sharp focus for forging a pathway to the future.
本届大会设置个人演讲、专题讨论、研讨会、语言工具展示等环节,来自世界各地的专家学者将围绕如何应对语言服务行业瞬息万变的技术革新,以及目前从业者、服务商及客户所面临的挑战进行讨论。讨论将涉及行业的发展和趋势,而专家学者对于这些问题的聚焦将打开一条通往未来的路径。
The working language of the congress is English. All Keynote and Plenary addresses will be interpreted into French and the Australian Sign Language (AUSLAN). A few of the other presentations will be interpreted as well.
大会的工作语言是英语。所有主旨演讲和大会报告都会翻译成法语和澳大利亚手语。还有一些其他演讲也会提供现场翻译。
合作伙伴
GTC TECHNOLOGY CO., LTD
中译语通(FIT2017顶级战略合作伙伴)

As a platinum partner at the XXI FIT World Congress, Global Tone Communication Technology Co., Ltd. is honored to hold two forums, and is delighted to meet AUSIT, and other experts, professors and industrial practitioners.
作为第21届国际翻译家联盟世界大会的顶级合作伙伴,中译语通科技(北京)有限公司荣幸地承办两个论坛,并欣然与澳大利亚译者协会和其他专家、教授以及同行进行接洽。
What impact will artificial intelligence (AI) technology have on the development of the language service industry? How to integrate AI with language technology to facilitate the development of academic research and language service? The session presented an overall interpretation on the scenario-based application of such new AI technologies as machine translation, speech recognition, video translation, semantic analysis and big data, as well as the future exploration into the integration of the language service industry, the translation academic teaching and AI technology.
人工智能技术将会给语言服务行业的发展带来哪些影响?如何将人工智能与语言技术相结合,为学术研究和语言服务的发展提供便利?本次大会全面解读了机器翻译、语音识别、视频翻译、语义分析和大数据等人工智能新技术基于情境的应用,以及对未来语言服务业、翻译教学和人工智能技术相结合的探索。
Ms. Tea C. Dietterich, CEO of the world's leading LSP 2M Language Services, and professors from renowned universities like University of Mainz and University of New South Wales will share their views on the development of LSP and academic teaching & learning in the era of AI.
针对人工智能时代语言服务供应商和学术教学如何发展的问题,全球一流语言服务供应商2M Language Services总裁迪特里奇女士和来自美因茨大学、新南威尔士大学等知名院校的教授将分享他们的看法。
How shall the language service industry respond to the new challenges brought by such advanced technologies as big data and artificial intelligence (AI)? The session will invite Mr. Huang Youyi, Vice Chairman of the Translators Association of China, Ms. Hannelore Renate Lee-Jahnke, Honorary Chairman of CIUTI, Prof. Gerhard Budin, Deputy Head of the Centre of Translation Studies of University of Vienna, and the management team of GTCOM to discuss how to achieve collaborative development of language, big data and AI, and to share the achievements made in the multilateral collaborative innovation by colleges and universities, enterprises and governments based on the open platform of global resources and the scenario-based application of AI technology.
语言服务业应该如何应对大数据、人工智能等高科技带来的新挑战?大会将邀请中国翻译协会副会长黄友义、国际翻译高校联盟名誉主席汉内洛蕾、维也纳大学翻译研究中心副主任格哈德·布丁教授和中译语通管理团队,探讨如何实现语言、大数据和人工智能的协同发展,并分享高等院校、企业和政府在基于全球资源和人工智能技术情境应用的开放平台上开展的多边协同创新及其成就。
其他赞助商
NAATI
澳洲翻译资格认可局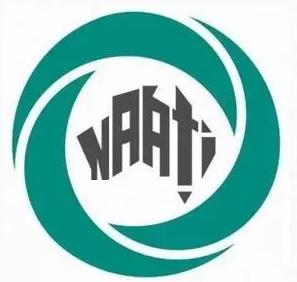 The National Authority for Translators and Interpreters in Australia, known as NAATI, is an organisation formally designated to oversee and manage professional standards for the interpreting and translating sector.
澳洲翻译资格认可局是审查和管理口笔译行业职业标准的官方指定机构。
NAATI is a not for profit company, jointly owned by the Federal and State Governments of Australia. Our role is to set, maintain and promote professional standards for interpreters and translators. We work with various advisory committees, education providers, relevant professional associations and examiner panels in order to perform this function.
NATTI是非盈利性公司,由澳大利亚联邦政府和州政府共同所有。公司旨在制定、维护和推广口笔译员的职业标准,为此与多种咨询委员会、教育提供商、相关职业协会和评审小组展开了合作。
英文来源:FIT官网