On December 17, the World Interpreter and Translator Training Association (WITTA) held the unveiling ceremony of the Cross-Disciplinary Multilingual Big Data Research Center and Joint International Research Laboratory at the founding conference of the Localization Service Committee of the Translators Association of Guangdong Province. WITTA Secretary-General Zhao Junfeng, Executive Vice Secretary-General Meven and Du Jinlin, President of Shanghai uTransHub Information Technology Co., Ltd., attended the ceremony.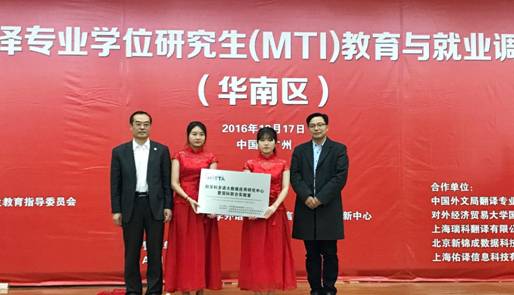 Dr. Cui Qiliang, an expert on localization, was invited to give a presentation on the China's MTI Education and Employment Research Project as well as its periodic achievement.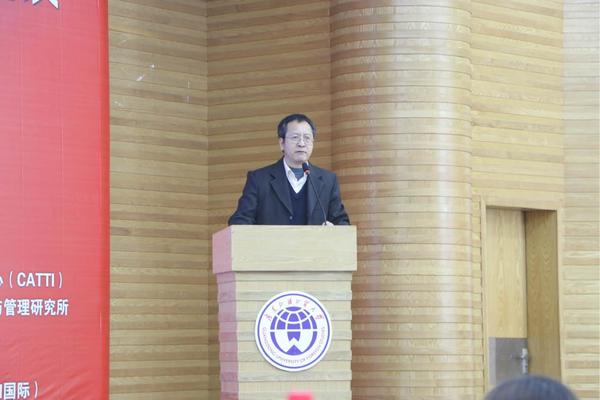 After the conference, Dr. Cui met with reporters from WITTA's official website, and shared his analysis and predictions of "translation education and big data" and other topics.
Reporter: "What do you think of the outlook for big data in the future translation industry and higher education?"
Dr. Cui: "First of all we need to understand the big data. Our clients are teachers and students in higher education institutions, and the enterprises we face involve Party A and Party B, so it is essential that the higher education institutions combine translation technologies with big data. In China, so few experts are engaged in this field, and the corpus used to be intended merely for translation studies, not combined with enterprises. In the future we may have more researches on this area."
Reporter: "In what aspects do you think the big data can be applied to the language service industry?"
Dr. Cui: "Big data is a system, comprising a series of parts, from the primary to the advanced. Just like translation is classified into BTI and MTI and there are different majors including management, economy, physics, aviation, etc., big data also covers different fields, so we need to put each of them into unique application. Colleges and universities have different majors. In each of these featured fields, we may establish a big data system of language. And then we may build a good model where people can provide and share their data, for example, colleges and universities offering data and enterprises using it. In this way the big data comes alive."
Reporter: "The WITTA Big Data Research Center also expects to make contributions in this field, and if we may, what do you expect of our work?"
Dr. Cui: "Put the big data into basic application, learn from corporations and then you would have research cases. The research outcomes would be of significance for the corporations. You two could share with each other your outcomes, and if you may, do this as soon as possible. Besides, there are some great cases in other countries. You could learn from their models and exchange valuable experience with each other."
Reporter: "What do you think of the prospect of the language service industry?"
Dr. Cui: "I think there is a good momentum. Few people knew about localization ten years ago, but now we all have some idea about it. With the rapid development of MTI, we can promote our culture to the world, through movies, books and products. And that is exactly what this industry needs to do."
After the interview, Dr. Cui Qiliang extended his congratulations on the unveiling ceremony and expressed his willing to help with the development of the WIITA Big Data Research Center.